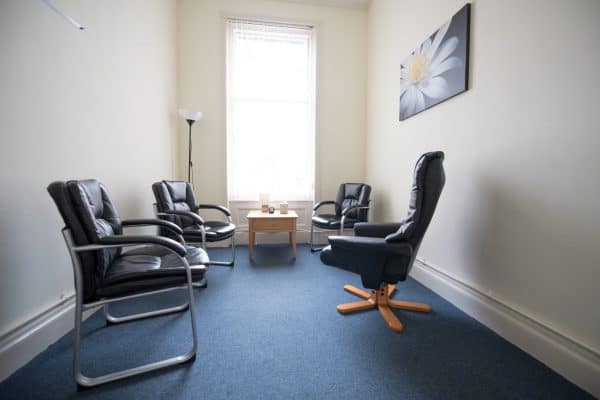 Not available at the moment
This venue is ideally suitable for team meetings up to 5 people, individual and family consultations and for interviews.
Details
There are four chairs in the room, plus a clock and a light with dimmer with room dimensions of 2.5m x 4m.
Wi-Fi comes complimentary with the room.
There is a free-standing long mirror.
The room can also be used as a small training or breakout room when hiring the Group Meeting Room; desks can be provided.
Extra chairs and floor cushions are also available.
Prices
This room is not available at the moment
Please note
All bookings must be paid for in advance.
Book with as much notice as possible.
Bookings requested with less than 24 hours' notice cannot be guaranteed.
Emails are answered on weekday mornings.
Discounts are available for multiple bookings.
Interested in another room?