FAISAL MAHMOUD
I am a BACP accredited counsellor, UKCP registered individual and group psychotherapist, and UKCP approved clinical supervisor. I am a senior fellow of Higher Education Academy. Currently, I work as Head of Subject – Counselling and Psychotherapy at Newman University (Birmingham) responsible for a range of postgraduate (UPCA Accredited MSc/Advanced Diploma) and undergraduate professional and non-professional counselling courses (BACP Accredited FD in Integrative Counselling and Counselling Studies courses). I also oversee Newman Health and Wellbeing – counselling/psychotherapy provision. I have over 25 years of clinical and management experience of working with staff and clients in a wide range of settings such GP surgeries, hospitals, voluntary sector and private practice. I have a private practice based in Solihull where I offer therapy and clinical supervision. I also offer a range of CPD training events.
---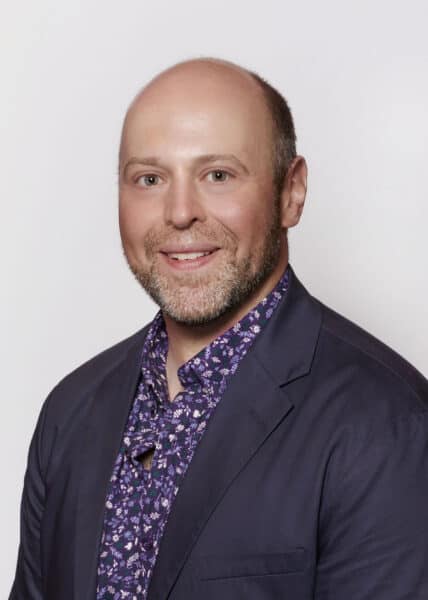 STEFAN WALTERS
Stefan Walters is a Psychotherapist(MScCounselling Psych, BSc(Hons) Counselling Psych, AFT, AAMFT, CAMFT) who specialises in systemic work with individuals, couples and families. Stefan is an expert therapist who specialises in attachment and relational issues. He frequently works with anxiety, depression, trauma, addictions, and performance issues. He has over a decade of experience and training in various therapeutic approaches and is known for his relational and phenomenological approach to therapy. He has taught workshops worldwide, spoken at international conferences and appeared in publications ranging from The Guardian and Sunday Times to the Huffington Post, and appeared on the BBC.
He worked as a Clinical Lead within the NHS for several years before entering private practice. He is a graduate member of the British Psychological Society (BPS), a member of the British Association for Counselling and Psychotherapy ( BACP ), as well as being a member of the Association for Family Therapy (AFT), the British Emotionally Focused Therapy (BEFT) Centre, and a fully certified Brainspotting Therapist with Brainspotting UK. Stefan uses Brainspotting for somatic trauma release work with clients, as well as Performance related issues; helping clients to resolve and discharge performance blocks from the nervous system so that they can return to their optimal Flow state. He also continues to be a registered member of both the Californian and American Associations for Marriage and Family Therapy, and the Restorative Justice Mediation Program.
---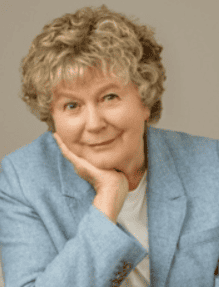 PROFESSOR JULIA BUCKROYD
Julia Buckroyd is Emeritus Professor of Counselling at the University of Hertfordshire. From 2002 -2008 she was Professor of Counselling and from 2004-2008, Director of the Obesity and Eating Disorders Research Unit. She has been working in the field of eating disorders since 1984. Her original training was as an academic historian but she re-trained first as a counsellor at Birkbeck College, University of London and then as a psychotherapist with the Guild of Psychotherapists. Her first post as a student counsellor in 1984 was at London Contemporary Dance School where she became interested in eating disorders. Her first book on eating disorders, Eating Your Heart Out, (2nd edition, Vega, 1996) derives mostly from this experience. From 1994 – 2008 she worked at the University of Hertfordshire while continuing her clinical work as a therapist. Her work with dancers, including work relating to eating disorders was published in The Student Dancer (Dance Books, 2000)
She has applied the insights of therapeutic work with eating disorders to obesity, as well as continuing her work on eating disorders, and carried out a research programme to explore whether psychotherapeutic groups for obese women are effective in creating sustained weight loss. Her account of this research and the group programme that she developed was published in 2007 (Julia Buckroyd and Sharon Rother, Therapeutic Groups for Obese Women; a group leader's handbook, Wiley). She has also sought to support work on psychological aspects of all forms of disordered eating via conferences and publications. She and Sharon Rother completed an edited book in this area ('Psychological Aspects of Eating Disorders and Obesity', Wiley) published in 2008.
Since her retirement from the University of Hertfordshire she has been applying her research to clinical work including a pilot obesity service in a PCT. She has also developed a programme for emotional eaters available to the general public, Understanding your Eating www.understandingyoureating.co.uk. She has published an account of her ideas for the general reader in Understanding your Eating (Open University, 2011) She is currently writing a book for therapists who work with disordered eating, to be titled The Food Fix. In addition, Professor Buckroyd offers supervision, workshops and consultancy to a wide range of organisations on psychological approaches to all forms of disordered eating and related issues.
---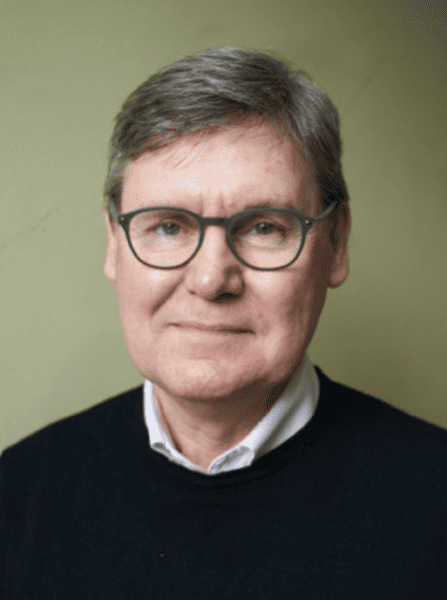 DR DAMIAN McCANN
Dr Damian McCann, D.Sys.Psych, is a senior psychoanalytic couple psychotherapist and consultant family and systemic psychotherapist. He is a visiting clinician and lecturer at Tavistock Relationships, London, and adjunct faculty member of the International Psychotherapy Institute (IPI) Washington DC. He has a particular interest in working with same-sex couple relationships and his doctoral research was concerned with understanding the meaning and impact of violence in the couple relationships of gay men. He is editor of 'Same-Sex Couples and Other Identities: Psychoanalytic Perspectives' published by Routledge for the Library of Couple & Family Psychoanalysis in 2022.
---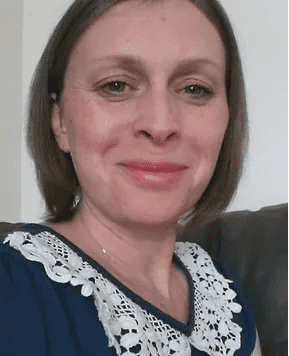 LISA HALL
Lisa was a guest speaker in 2014 and again in 2016, sharing her personal and professional experience of addiction and substance misuse. Lisa is a qualified counsellor, graduating from Harrow College in 2009 with a Foundation Degree in Person Centred Counselling. She also has a Diploma in Person Centred Art Therapy Skills and often incorporates this way of working with clients. Since 2006 Lisa has worked with Addicts and Offenders, Children in schools, at 'The Place 2 Be', working one to one as well as facilitating groups. Lisa is also a mother to her young son and 2 step daughters; she lives in Hastings where she has her own small practice and works for a company that specifically supports adults who were abused as children (AAAC) and for Butterflies, a children's counselling service. In addition to this, Lisa and her partner are avid fundraisers and hold parties that have so far raised £25,000 for a number of charities.
---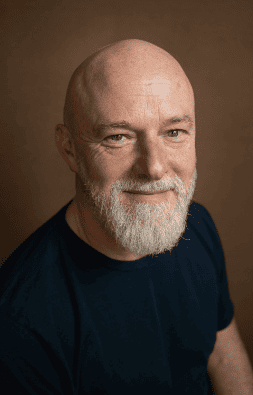 STEVE MORRIS
Steve Morris trains professionals in mental health, social care, therapeutic and rehabilitation settings, and delivers inclusion training for clients in corporate settings. He designs and delivers training programmes for probation officers, social workers, therapists and counsellors around understanding and working with high risk offenders, neurodiversity and masking, and DMM attachment based practice. With a background in applied theatre, experiential learning, motivational interviewing and psychodrama, Steve is also qualified in CBT-based group work with high risk offenders.
As a co-director of Eureka (using psychological education and group work to empower individuals and marginalised groups), and PEAR (a psychological education and resilience training company), Steve co-designed and delivered behavioural change programmes for ex-offenders, lone parents and long term unemployed as well as Civil Aviation, the Railway Safety Standards Board and London Met University amongst many others. Steve also co designed and delivered the Healthier Relationships Courses funded by Hertfordshire Constabulary. These were an early response to domestic abuse. He is currently spending some of his time working with the NHS to co-produce the next generation of mental health and learning disability support for CAMHS. He is co-founder of ADHD Clarity Now and provides training for professionals.
Steve was diagnosed with ADHD in adulthood. So he appreciates that getting the correct diagnosis can be difficult, navigating the process can be challenging, and that there is a role in supporting and educating professionals to help and support adults in understanding and accepting the condition. He is also an MSc in DMM Attachment Studies from the University of Roehampton, where he lectures and trains professionals in Dynamic-Maturational Model (DMM) Attachment. He is also an associate lecturer at University of Hertfordshire.
---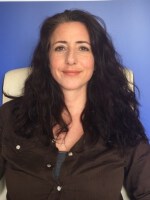 VICTORIA NELSON
I am thrilled to introduce myself, a passionate and experienced psychotherapist who is profoundly dedicated to empowering individuals on their journey towards authentic living, while advocating for social justice and bridging the gap between the deaf and hearing communities. With over 15 years of exceptional experience in private practice and an owner of a deaf focused therapy service, Deaf4Deaf, I have had the privilege of assisting countless individuals in their pursuit of personal growth and mental well-being. As a Deaf psychotherapist, my commitment to the Deaf and disabled community has been a driving force throughout my career. Expertise in Deaf and Disabled Issues: My focus on empowerment extends to all individuals, particularly those from the Deaf and disabled communities.
I have cultivated a profound understanding of the unique challenges faced by this community, and I am dedicated to creating a safe, supportive, and inclusive space for their personal growth and self-discovery. Advocating for Authentic Living and Social Justice: My therapeutic approach revolves around empowering individuals to embrace their authentic selves and live a life true to their values and aspirations. I believe that living authentically is essential to fostering mental and emotional well-being. Additionally, I am a strong advocate for social justice, striving to create awareness and address the inequalities that impact marginalised communities. Bridging the Communication Gap: One of my core missions is to facilitate better communication between deaf and hearing individuals.
I offer engaging deaf awareness talks and deaf therapy talks, aimed at raising awareness and understanding about Deaf culture, communication methods, and the unique challenges faced by the Deaf community. My goal is to promote harmonious and meaningful connections between both communities. Therapeutic Modalities: Transactional Analysis (TA) and Schema Therapy: With a diverse range of therapeutic tools, I specialise in Transactional Analysis (TA) and Schema Therapy. These modalities have proven to be highly effective in addressing various mental health concerns and achieving positive outcomes in personal development and growth. Cross-Cultural Differences and Deaf Identity: I recognize the importance of cross-cultural differences in therapy and consider how cultural identity, including Deaf identity, influences one's experiences and perspectives. I approach each client with cultural sensitivity and respect, providing tailored therapeutic strategies that acknowledge their unique backgrounds.
My practice revolves around instilling hope, fostering resilience, and nurturing self-awareness within my clients. Whether you seek guidance on empowerment, Deaf and disabled issues, authentic living, or cross-cultural challenges, I am here to support and guide you on your journey towards mental and emotional well-being. I look forward to embarking on a collaborative therapeutic journey with you, where we can explore your strengths, values, and aspirations, and work together towards creating a fulfilling and enriched life. Please feel free to reach out to me for deaf awareness talks, deaf therapy sessions, or any other inquiries. Let's cross the bridge together, and I am excited to be part of your transformative process.
---