Recording your voice – either for audio or video – is an art in itself. More and more people are making videos and putting themselves online. If you are currently thinking about making YouTube videos, or getting involved in voiceover or podcast work please get in touch.
I can help you in your pre-recording stage with speech and voice work, use of non-verbal language (for video) and strategies for communication – preparing you for anything from conference calls to the global audience.
In addition, I'm delighted to be collaborating with Amy Burnett at Nutty Amber Videos https://nuttyamber.com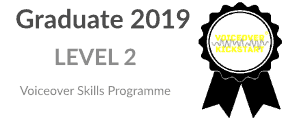 ---
Interested in a session?